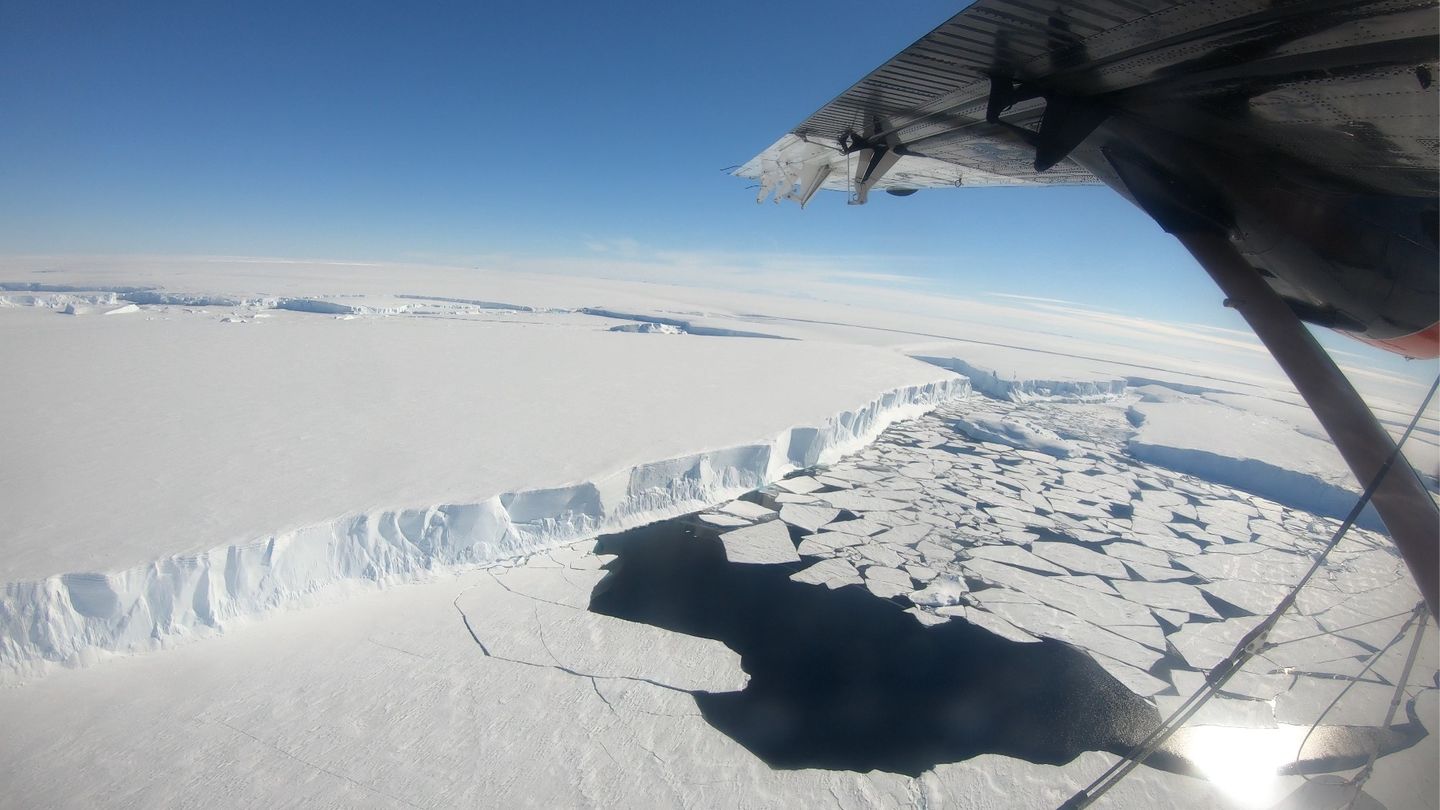 Atsuhiro Muto, a Temple University associate professor of earth & environmental science, is part of a $1.5-million, three-year pilot research effort funded by the National Science Foundation. The goal: to determine if swarms of marine robots operating in ocean waters underneath Antarctic ice shelves could answer key questions about sea-level rise caused by climate change.
Muto, who focuses on polar geophysics and glaciology, has conducted research in Antarctica for two decades. That research, in part, has focused on the Thwaites Glacier, which is as large as Florida. Current modeling predicts that the melting glacier could raise global sea levels in the coming centuries by more than two feet—and trigger the collapse of the entire West Antarctic Ice Shelf that would raise global sea levels by about 10 feet.
One of the key questions revolves around the shape and the size of ice cavities underneath the ice shelves caused by ocean currents and rising water temperatures. These cavities are many miles away from the open ocean and more than 1,000 meters deep, making them difficult to assess. To collect data, Muto has used seismic and gravity methods. Other researchers have drilled down through the ice but, because the process is so time-consuming and labor-intensive, they have only been able to drill one or two holes per season. A handful of autonomous, remotely operated submarines have also been sent underneath the ice, but few are available and using them is expensive and risky.
"So, we have been doing what we can but we still don't have enough data about what's actually happening," says Muto. In response, a year ago Muto participated in a three-day NSF workshop where several dozen scientists and engineers brainstormed about innovative technologies that could potentially gather much more data. The result: the MOTHERSHIP project, which would result in an autonomous mothership submarine launching tens to hundreds of smaller, cheaper "passenger" robots to explore difficult-to-reach under-ice cavities.
"If successful," says Muto, "it could exponentially enhance our understanding about what is occurring at this critical intersection between the ice sheet and ocean—and provide invaluable data to address global sea-level rise concerns."
In addition to Muto, the seven-member coast-to-coast network of researchers includes: an autonomous submarine technology expert; a communications engineer developing underwater acoustic communication networks; a mechanical engineer responsible for robot fabrication; a roboticist designing the deployment and retrieval system for the small robots; a computer engineer specializing in swarm control and coordination; and an oceanographer. Besides Temple University, the other researchers are associated with Brigham Young, Oregon State, Purdue and West Virgina universities and the Woods Hole Oceanographic Institution.
During the three-year pilot project, the concept will be tested in a pool, and then in an open lake and underneath lake ice. If successful, the researchers expect that the robots could be deployed underneath Antarctic ice sheets within seven to 10 years from now. The researchers believe the technology also has the potential to detect and monitor underwater phenomena, including algal blooms and post-disaster conditions such as oil spills.