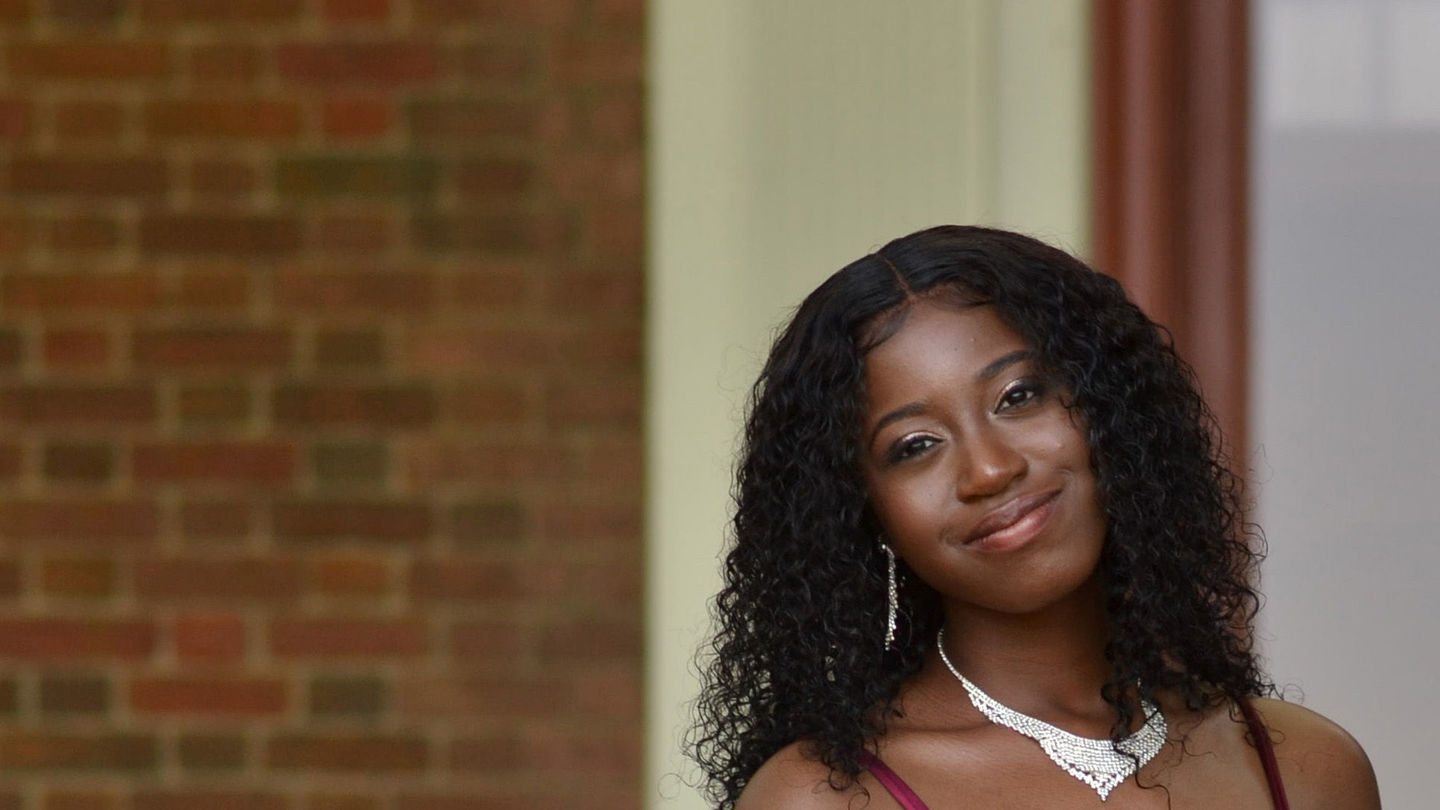 First-year student and information science & technology major Avi Knotts earned second place, undergraduate division, in the 24th annual Innovative Idea Competition, sponsored by the Fox School of Business's Innovation & Entrepreneurship Institute.
Based in Delaware where Knotts grew up, Avi I.T. is a non-profit organization that teaches kids coding through summer camps, pop-up events and community partnerships. It hosts an annual seven-week summer program for kids ages 7-14 that is completely free. 
Knotts recently shared her thoughts on Avi I.T., Temple and her goals for the future.
How did you come up with the idea for Avi I.T?
I came up with Avi I.T. this past March after conducting research and working at a coding center that many families could not afford. 
This year, I conducted research in the artificial intelligence field to answer the question, "To what extent does the lack of racial diversity in the computer science field affect artificial intelligence (such as facial recognition) in the daily lives of minorities?" To summarize my research, a racially diverse computer science field could mitigate problems caused by algorithmic biases such as the racial biases found in the U.S. justice system's use of facial recognition software used to predict criminality or worker competence.
This research, along with my personal experiences, have helped me acknowledge that there should be no financial or resource barrier that prevents kids from learning things outside of school.
What makes Avi I.T. unique?
A program such as ours does not exist in Delaware or surrounding areas that is specifically for minorities and kids of all ages and experience levels. I am aware of this due to my personal experiences, research and work in the field as a computer science teacher. The main factor that separates us from similar organizations is that we are where the kids are, we travel to schools and community centers, and provide ALL of the necessary resources (such as devices and transportation). 
Why is it important to have a non-profit that introducing kids to computer science?
In 2017, Black people made up 8.9% of people who graduated with a computer science degree, according to the National Center for Education Statistics.
During the academic year, we travel to schools and community centers to provide students with free coding classes. The schools we travel to are often underfunded. Unfortunately, these schools are predominantly filled with students of color, which may explain why there is a lack of racial diversity in the computer science field.
This lack of diversity can and has created problems within software; for example, as I stated earlier, artificial intelligence negatively affects the daily lives of minorities. This is why at Avi I.T. we strive to rid all barriers that may stop parents or guardians from enrolling their kids in computer science classes. In doing so, we hope to mitigate the diversity gap in the computer science field by introducing computer science to kids of all backgrounds.
How did you prepare for the innovative idea pitch event?
I prepared by taking time out to think about what my process was when forming Avi I.T. I focused on finding out what really influenced the creation of our program and finding a way to finally put everything into words.
What was it like participating in the event?
Participating in the event was fun and a great experience! I did not know what to expect, especially with a virtual event, but everything worked out in the end. (Watch the full event here, with Knotts starting at around the seven-minute mark.)
Why did you choose Temple University?
I chose Temple due to financial reasons and because its location in Philadelphia offers many great opportunities.
What are your goals while you are here at Temple?
I plan to continue working on Avi I.T. through Temple by finding volunteers and taking advantage of Temple's Startup-Tree resources! I hope to continue my research in the artificial intelligence field as well.
What are your ultimate career goals?
I plan to help others and create change through Avi I.T., and other non-profit organizations that impact communities.