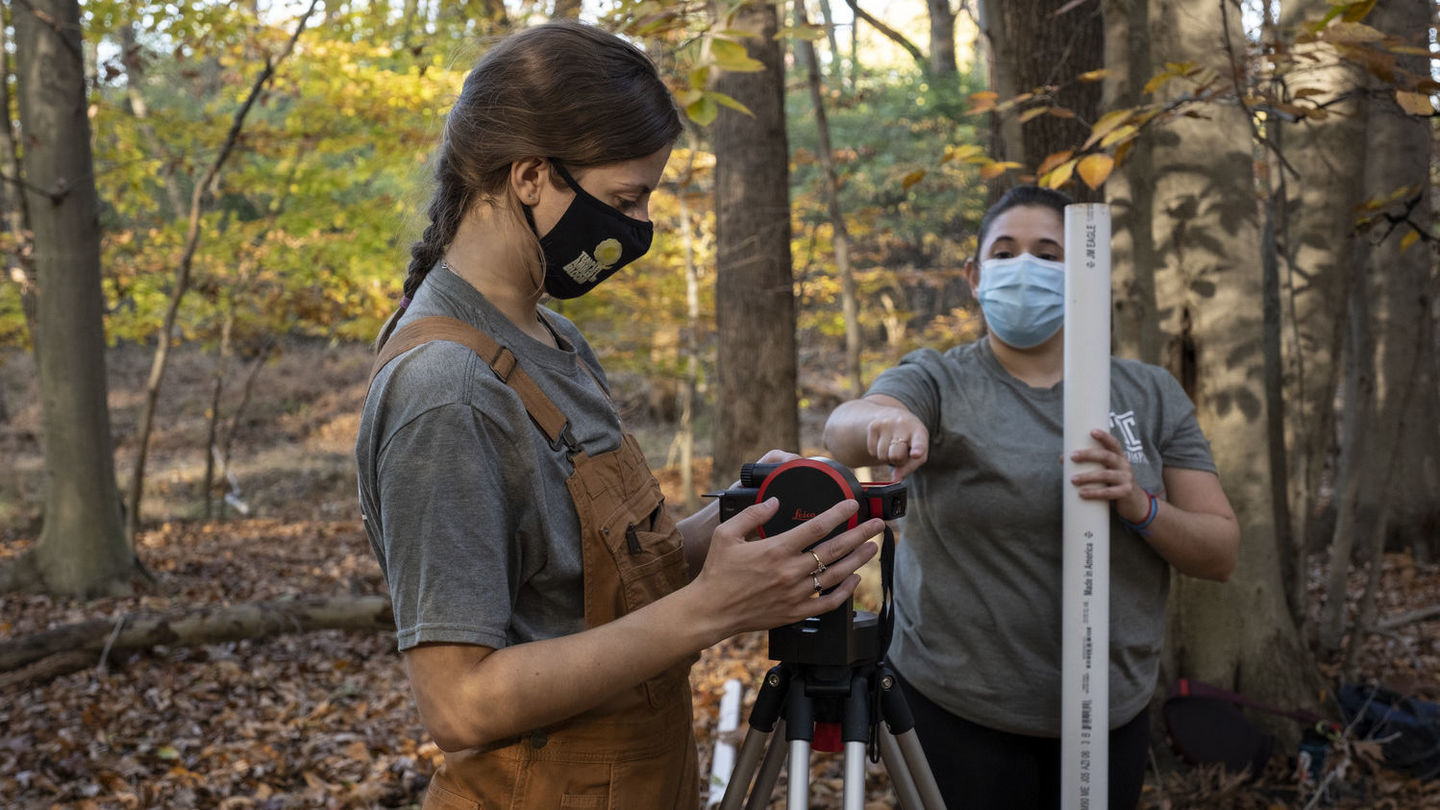 Joseph V. Labolito
Historically, Ambler Campus has always been tied to nature, forests and gardening. It was founded in 1911 as the Pennsylvania School of Horticulture for Women, and its horticulture programs have been a hallmark of the campus since Temple acquired it in 1958.
While campus may look a bit different these days, its identity remains intact.
One of the areas that was heavily damaged by the tornado is the Old Growth Forest, which resides across Meetinghouse Road on the other side of campus. Aesthetically, it might not be as easy on the eyes as it once was as the majority of its trees have tumbled over from the storm. But from a research standpoint, the storm might have actually been a positive.
Over the next several months and years, Amy Freestone, director of the Temple Ambler Field Station and an associate professor of biology, and her students and fellow researchers plan to study the forest. 
"The fact that both a hurricane and a tornado hit this region of the U.S. is uncommon, and that's something we need to monitor and understand. There is so much that we can now learn about climate change and other things from this," Freestone said. "We are now a disturbance lab, and we have some really interesting research questions ahead of us. These are not the questions that we expected to study, but we're biologists, and we follow nature. This is where nature has decided to take us."
Silver linings can also be found at Ambler Arboretum of Temple University, which is directed by Kathy Salisbury.
While hundreds of trees were lost due to the storm, Salisbury has been able to still find every species of plant or tree that is taught on campus with the exception of just six. There are also opportunities for new hands-on lab experiences. For instance, landscape management students will now be able to work on a complete lawn renovation.
"The Ambler Arboretum has been a special place for so many for so long, and it will still be that. It will just be a bit different than before," Salisbury said. "We're continuing to find bright spots every single day. Initially, it looked like everything was lost but then as we clean up, we continue to find what has been saved. There is lots of opportunity to reimagine space, and it's such a great educational opportunity. We can speak to what happened here, we can speak to climate change and we can speak to resiliency."
Read more about Temple Ambler's road to recovery.