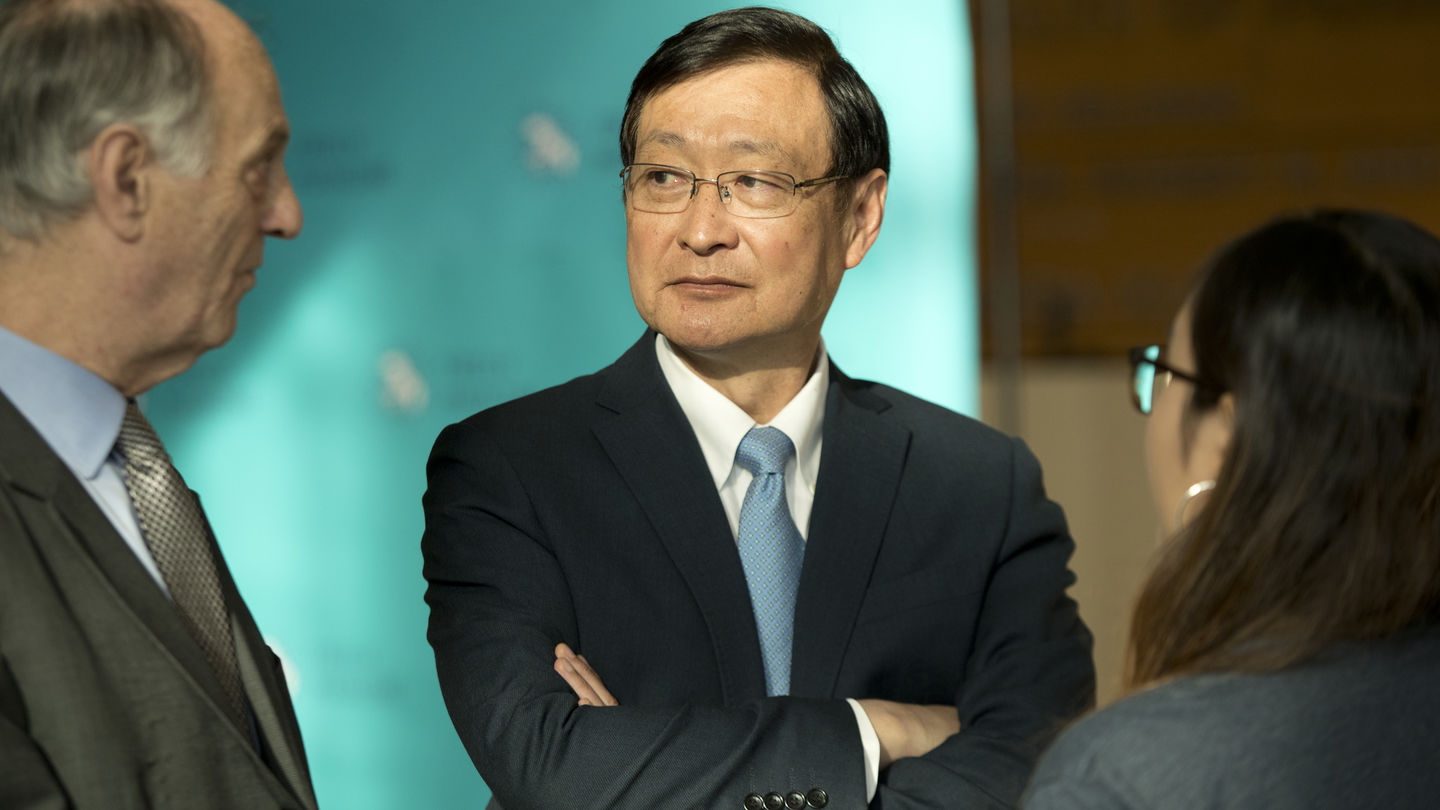 Ryan S. Brandenberg
Researchers from Temple University's College of Science and Technology, the Lewis Katz School of Medicine (LKSM) and Fox Chase Cancer Center have come together to launch the Temple University Institute for Membranes and Interfaces (TIMI).
"Membranes and other interfaces represent the boundaries between various matter in nature, and a vast number of processes in nature and in industry occur at these surfaces and interfaces," says Hai-Lung Dai, TIMI's director and Laura H. Carnell Professor of Chemistry.
For example, current research involving surfaces and interfaces includes improving solar cell efficiency; the trapping and conversion of carbon dioxide at the surface of catalytic materials to mitigate global warming; and improving the transport of pharmaceutical molecules through human cell membranes. 
The study of surfaces/interfaces are particularly important for research of nanoparticles. "The smaller particles get, what is happening at the surface becomes more and more important," Dai says. Furthermore, "understanding cell membrane functions is critical to the understanding of mechanisms of life and to the development of biomedical strategies for treating diseases, including assisting drug design."
Created in 2022, the new cross-disciplinary institute brings together experimental and computational experts in science and medicine. TIMI's growing list of researchers come from both within and outside of Temple. Recognized membrane and interface research leaders include Michael L. Klein, CST Dean and Laura H. Carnell Professor of Science, and Vincenzo Carnevale, associate professor of biology, who are world leaders in developing computational capabilities for investigation the structure of and processes involved at membranes and interfaces. Dai is a pioneer in the development of laser-based methods for studying surfaces. Eric Borguet, professor of chemistry, is a leader in laser spectroscopic studies of electrode surfaces.
Three years ago, Borguet and Dai received the National Science Foundation Chemistry Division's only major research instrumentation grant exceeding $1 million to construct a nonlinear optical spectrometer and microscope for studying surfaces and interfaces.
Besides CST faculty members, TIMI also includes several researchers from LKSM, including the institute's associate director, Glenn Gerhard, the Joseph and Rebecca Goodfriend Professor of Genetics and Molecular Biochemistry; and several faculty members from Fox Chase. External collaborators include researchers from the University of California-San Francisco Medical School, the Airforce Research Laboratory and the Army Research Laboratory.